ABOUT
I am a
inquisitive, dedicated, passionate

teacher

,

purpose-led, thoughtful, speculative

designer

,

attentive, reflective, generous, unselfish

mentor

,

curious, caring, active

maker

, and

humble, studious, modest, introspective

scholar

of life.
My name is Scott Sumio Ichikawa. I am many things, but most importantly, I am someone who is always striving to learn more and continue evolving who I am as a human being. My whole life has revolved around transformation, transforming the landscape with my father, or transforming experiences and tangible objects as a designer.
My life and career have centered around weaving three key areas of growth and purpose; designing, teaching, and mentoring. I have taken on designer, design director, lecturer, and mentor roles throughout my career. To me, these are not discrete roles. They overlap and merge and define who I am and who I strive to become.
I believe that each of these areas weaves together to reinforce and strengthen each other. They help shape my decisions, the roles that I take on, and the teams/communities that I help create. Together they help me create a more thoughtful and meaningful relationship with the people I work with and my design craft.
"Scott once told me he was conflicted between his desire to deliver great, groundbreaking design solutions, and teaching. I told him that from what I have experienced at Artefact, he has consistently been doing both for the 3½ years that I had the pleasure to work with him."
Fernd van Engelen,
former VP of Design at Artefact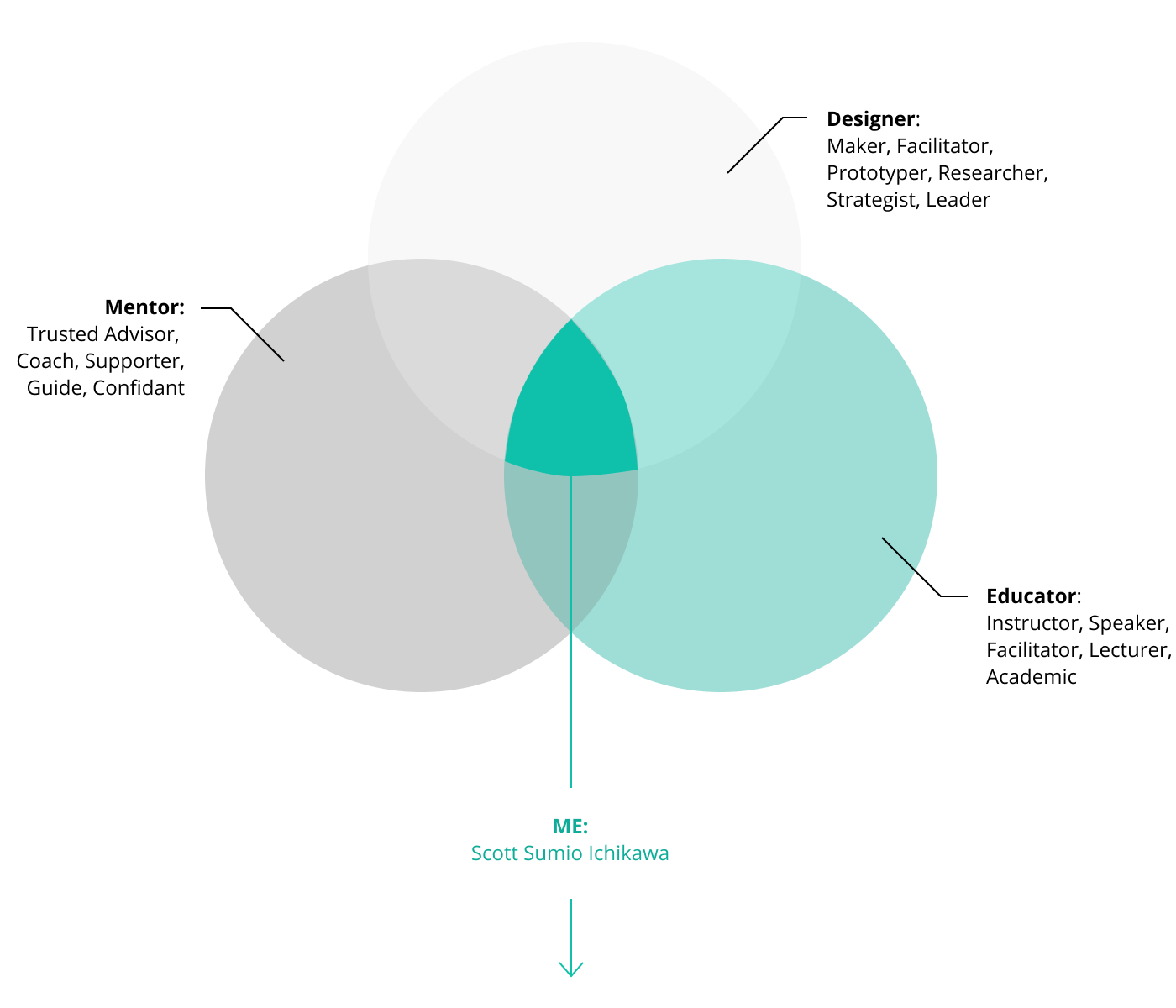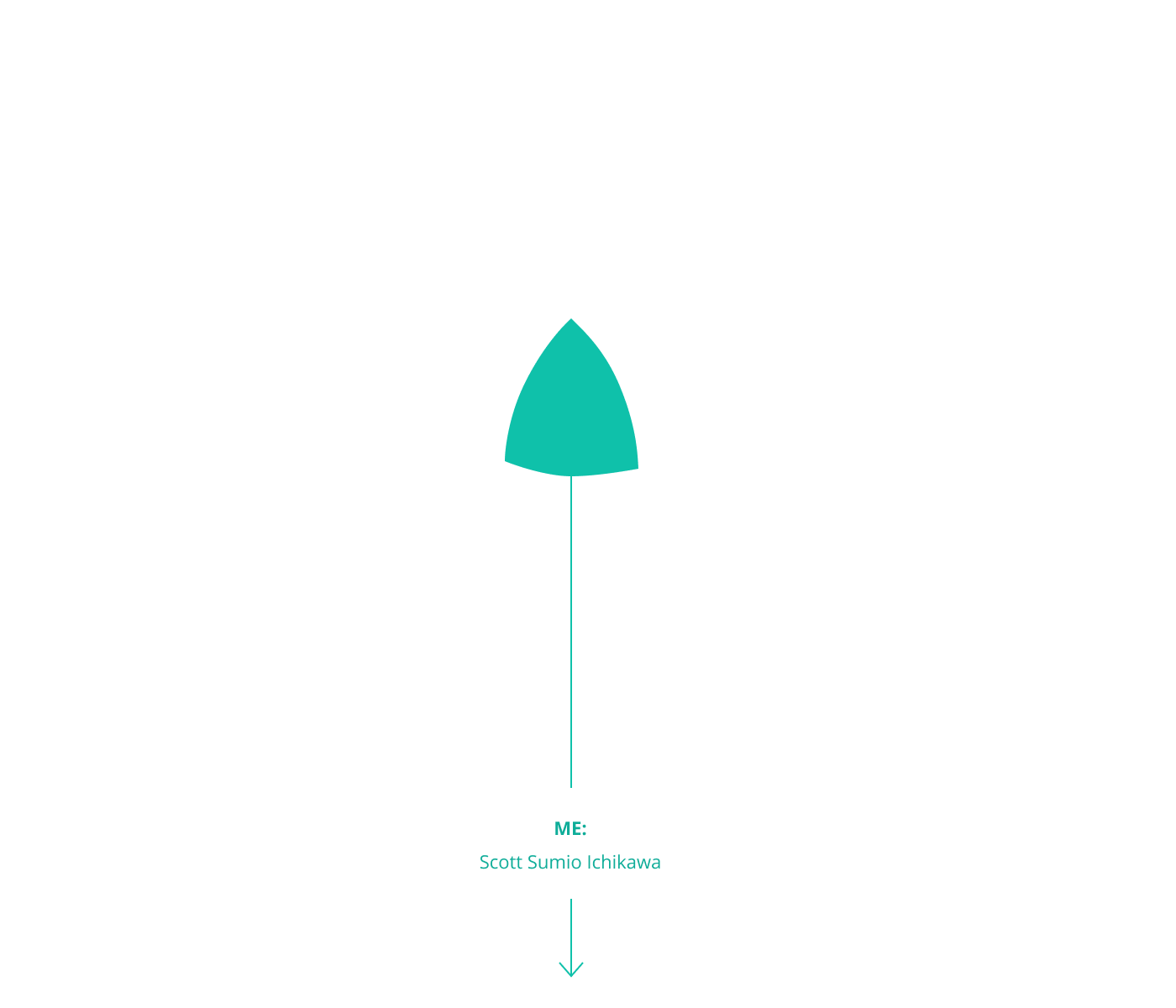 I am currently teaching Human Computer Interaction, Design, and Design Research as a full-time lecturer with the
University of Washington Master of HCI+Design
program. I instruct a range of both seminar and studio courses focused on helping students build both critical thinking and tangible design and design research skills/methods.
UW
'19–Today
Most recently, I was a Design Director at
Artefact
in Seattle, WA. At Artefact, I contributed my design expertise to a wide range of projects, from improving the experience for an online health site, defining the future of AR/VR experiences to envisioning and designing the UI/UX for medical robotics technology. I led multidisciplinary teams including; interaction designers, visual designers, industrial designers, strategists and researchers, where we focus on future thinking health and technology products. My role was to manage client relationships, plan and facilitate design workshops, lead client presentations, project manage, oversee budgeting and resourcing as well as get my hands dirty doing my UX design craft.
Artefact
'16–'19
Prior to joining Artefact, I worked with the award-winning exhibition design firm
Studio Matthews
. I helped design the wayfinding experience for Google's Redmond Campus and the University of Washington. I also helped explore the local and conventioneer experience for the Washington State Convention Center expansion.
Studio Matthews
'15–'16
In 2015, I completed my graduate studies at the University of Washington, where I earned my Master of Design degree with a focus on Interaction Design. During my time there, I spent a year looking at the relationship between young adults and international news.
UW
'13–'15
I was part of the interaction design team at
Teague's
Seattle Design Innovation Studio, collaborating, leading, and inspiring teams of designers / makers to create thoughtful & tangible user experiences to help build the technology of the future for both mobile devices in emerging global markets as well as future of transportation experiences.
Teague
'12–'13
From 2004 to 2013, I served as Principal and Senior Digital Director at LitFuse Design, an interactive design consultancy that I co-founded in 2004. I oversaw and collaborated with professionals specializing in a variety of media to create interactive campaigns that reached a global audience. Through this experience, I have attained recognition within the industry as a passionate, forward-thinking interactive designer. Under my leadership, LitFuse Design became an award-winning interactive design firm recognized for creating highly original and entertaining interactive content for high-profile clients, with work featured in multiple Superbowl campaigns.
LitFuse
'04–'12
Learn more about me and connect on Linkedin.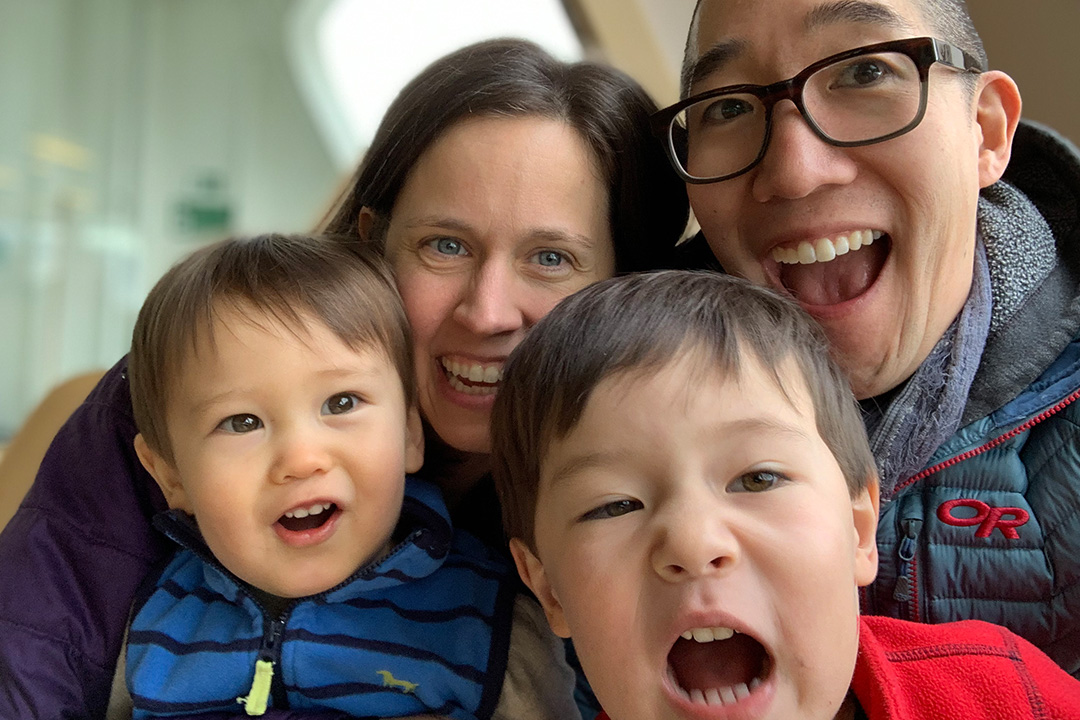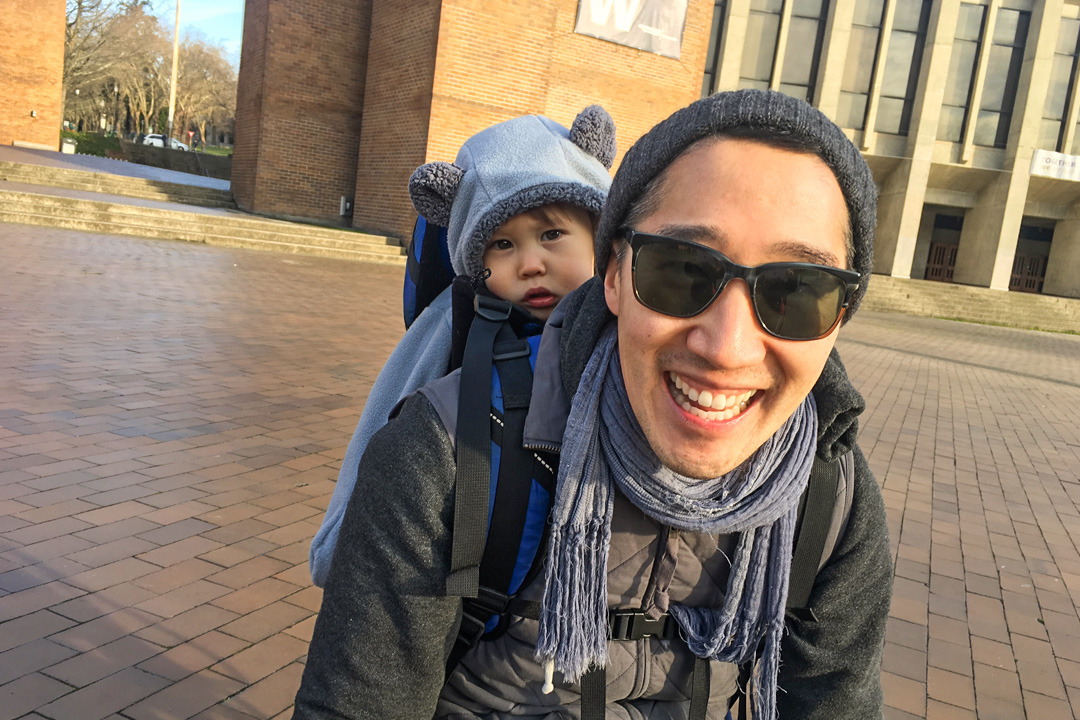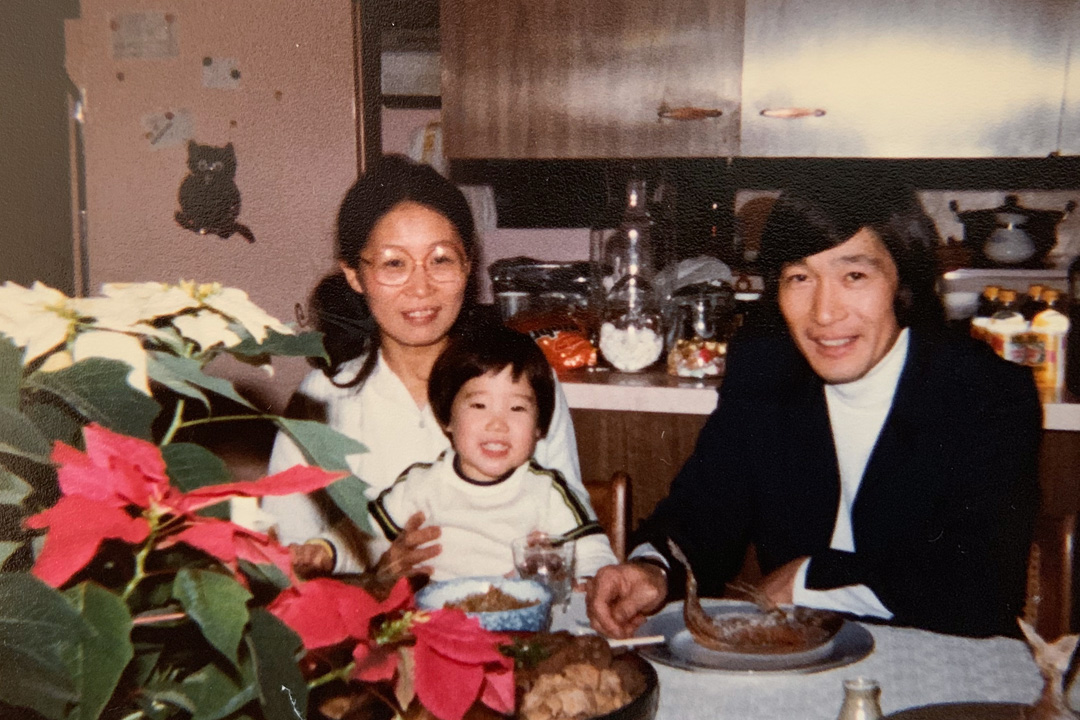 CLIENTS / COLLABORATORS / PARTNERS
Throughout my life, I have had the privilege of working, collaborating, and partnering with a diverse set of companies and organizations. Each one has taught me more about the world, technology, and my role in helping define how people experience both.
Artefact
Boeing
BC Hydro
Braun / Oral B
Callison Architects
Chevrolet / GM
Daiken AC
Google
Eli Lilly
Facebook
HP
HomeAway
Intel
Intuitive Surgical
Magic Leap
Michelin
Microsoft
Mozilla
Philips
Samsung
Seahawks
Sonosite
Splash.org
Sounders
State to Plate
Studio Matthews
Thales
Teague
University of Washington
WebMD
EDUCATOR / INSTRUCTOR / LECTURER EXPERIENCE
My natural curiosity and inquisitive nature have driven my dedication to education, both for myself and others. At the University of Washington, I teach a range of courses that focus on building the next generation of critical thinkers with the skills to plan and implement design research and UX design to tackle complex design challenges. I achieve this through both seminar and studio courses that teach applicable design and research methods. I challenge students to consider the needs and impact on humans, our diverse society, and our interconnected planet.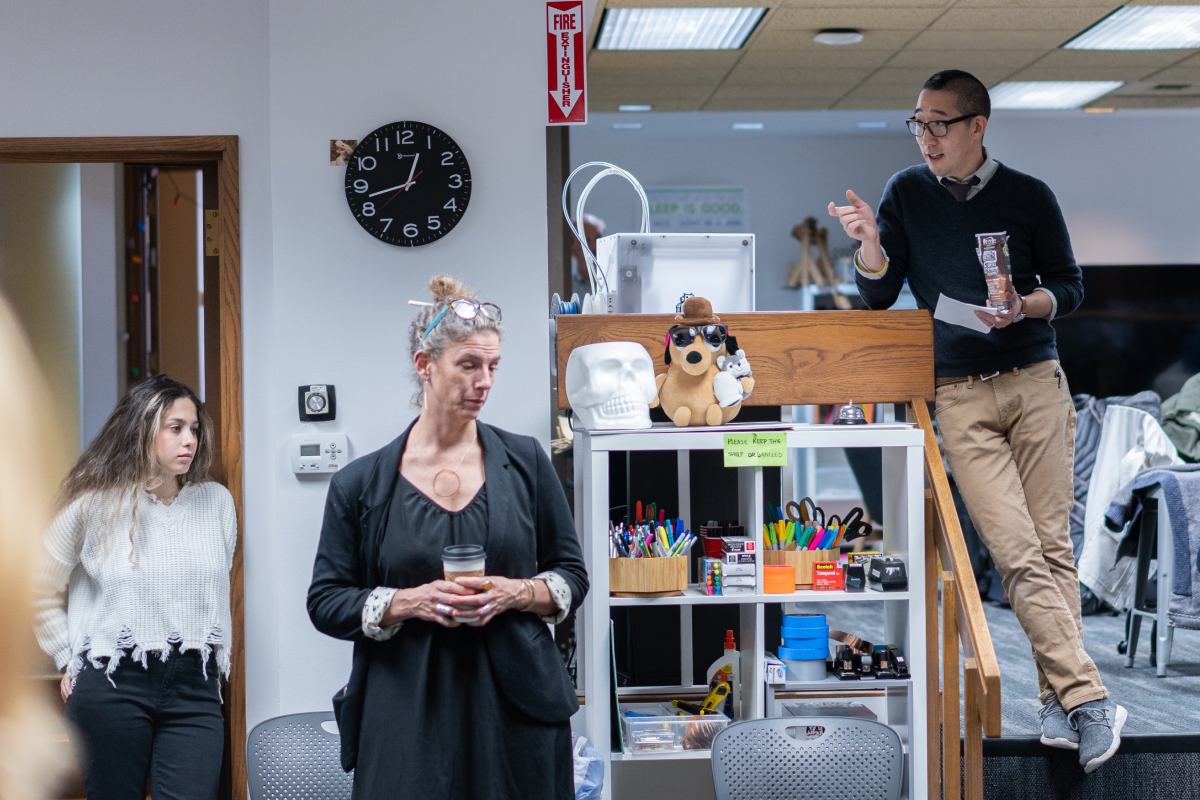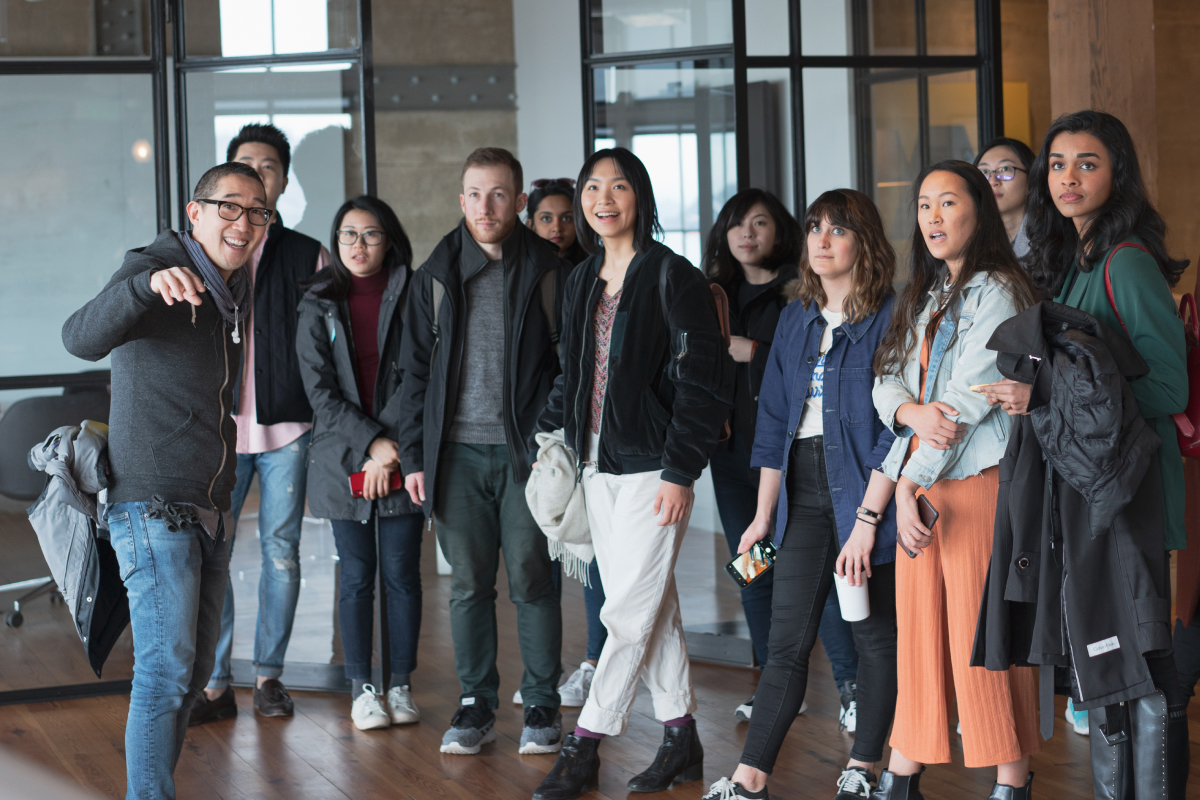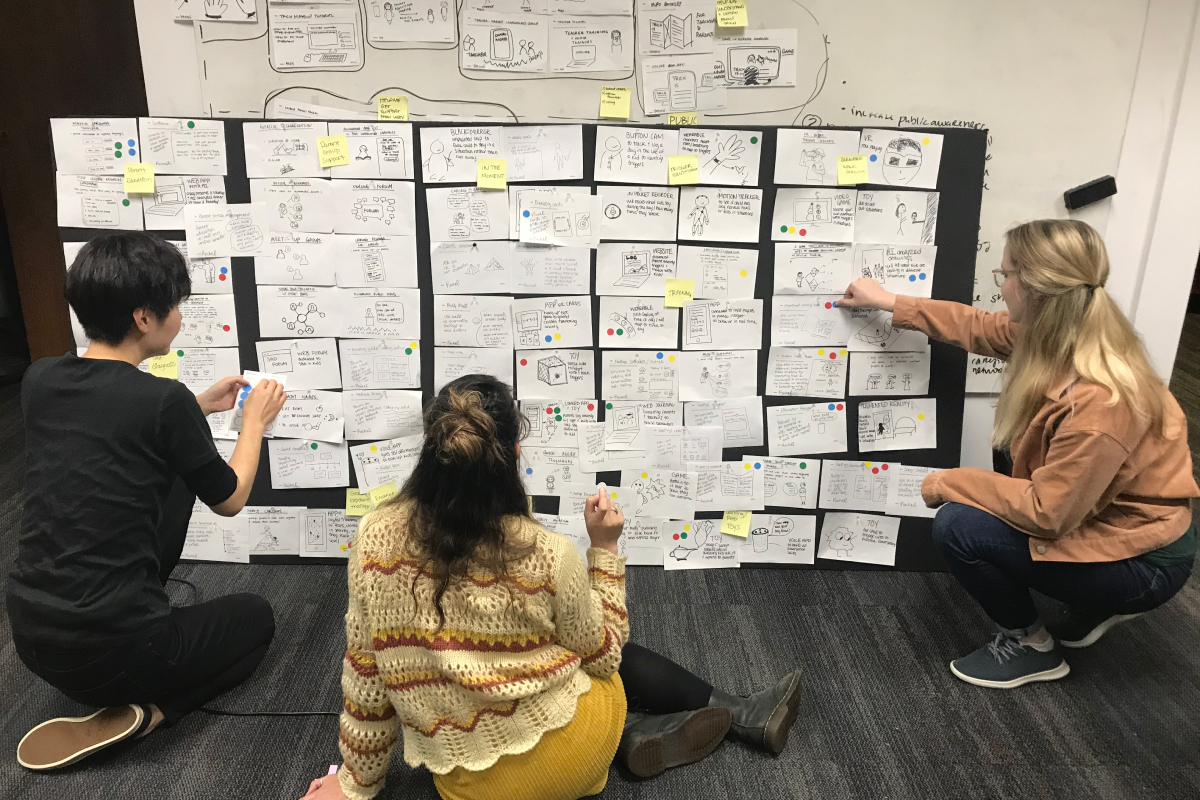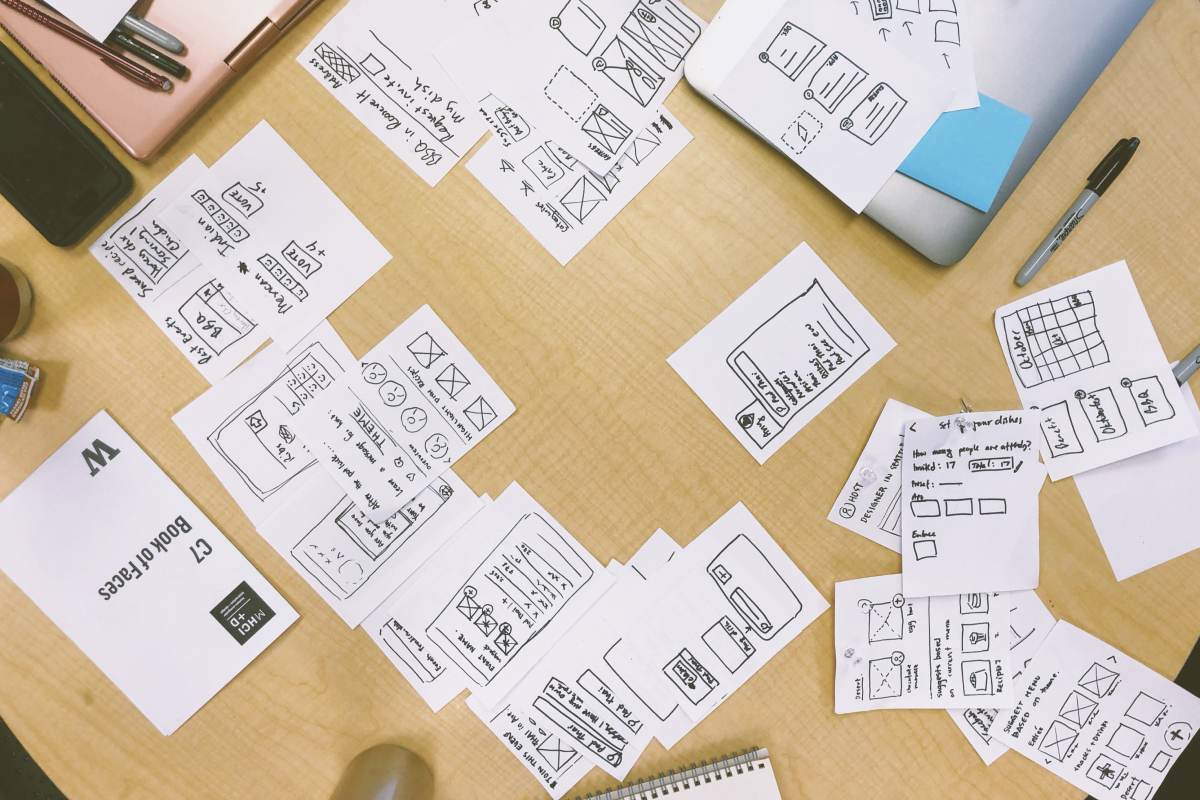 Being and educator has given me a deeper and more thoughtful understanding of the design methods, approaches / processes, and the role of design.
Short list of the research and design methods I teach to students:
Semi-structured interviews, contextual inquiry, diary studies, & cultural probes, etc.
Literature review, subject matter interviews, competitive assessment, etc.
Stakeholder mapping, design insights, desired outcomes, design principles, task analysis, swimlane, journey mapping, etc.
HMW statements, Crazy 8s, 2x2 matrices, etc.
6 Thinking Hats, dot voting, barometers, decision matrices, etc.
Low-fidelity paper prototyping, high-fidelity prototyping (Figma, ProtoPie, Invision, Principle), etc.
Information architecture, wireframing, storyboarding, moodboarding, visual design foundational principles, UI design, UX design, service design, etc.
Design & research presentation, high-fidelity designs, design systems, redlines, annotation, VUI flow diagrams, etc.
Here are some descriptions of the academic courses that I have taught:

School: University of Washington
Program: Master of Human Computer + Design (MHCI+D)
Students: Graduate Level Masters Students
Ideation Studio ‖ HCID 511
Introduces students to ideation: the systematic process of generating design ideas, developing idea variations and identifying ideas that open promising design directions, with hands-on exercises that give students the skills to participate in and lead ideation processes on their own.
Interfaces Lab ‖ HCID 512
Students develop skills necessary to create interfaces that align with visual interface design standards and functional requirements of screen-based interactions. Provides an interdisciplinary approach to interface design and development. Emphasizes applying knowledge and best practices in interface design, improving visual fidelity, and connecting interface design outputs to other parts of the software engineering process.
Research/Evaluation Studio ‖ HCID 531
Teaches concepts related to conducting user research and usability evaluations. Introduces students to the methods and hands-on exercises that will enable them to determine user needs and usability and acceptability of interactive system designs.
Capstone Studio ‖ HCID 541
Students conduct initial research on topic themes, learn to form effective project teams, and identify appropriate industry sponsors, delivering formal project proposals, including a final capstone project defense and industry presentations.
DUB Seminar ‖ HCID 590
A seminar course that covers the latest research in human-computer interaction and design through talks by both UW and outside researchers. Includes facilitated discussions amongst students and industry partners.
School: University of Washington
Program: School of Art, Art History + Design (SOA+AH+D)
Students: Undergraduate Level Students
Interface Design I ‖ DES 371
Introduces students to the fundamental building blocks of interface design including mental models, dynamic information displays, affordances, feedback, user flows, control systems, and interactive narratives. Students use these principles to design visual interfaces and prototypes that are both inventive and functional.
Alternative Approaches to Art and Design ‖ ART 131
Presentation of process through which artists discover and translate ideas, feelings, and concerns into images or objects. Use of a wide variety of methods and approaches, from traditional to technological, to promote visual expression. Discussion and critiques leading toward better understanding the creative process.
Interface Design II ‖ DES 372
Introduces students to advanced topics in interface design, including complex information architectures, dynamic information design, multimodal interaction, cross-platform interface design, and tangible interface design. Takes on a hand-on approach to designing, prototyping, and evaluating interfaces across a range of devices and applications, including news services, lifestyle applications, medical devices, and games.
Foundations of Interaction Design ‖ DES 383
Focus on human-to-product interaction and ways we perceive, understand, and experience the world in regard to objects, environments, or on-screen controls/information.
School: University of Washington
Program: Information School (iSchool)
Students: Undergraduate Level Students
Design Methods ‖ INFO 360
Introduces design paradigms and methods for envisioning information systems that meet the needs of people, organizations, and society. Topics include design thinking, creativity, and the sketching, prototyping, evaluating, and specifying of information experiences. Engages questions of design justice, examining who is and is not served by design.
Interested in learning more about me? Reach out!